Back Analysis [i desperately need your expert opinion]
(Area 1 and Area 2 are just ~500 meters apart) In designing slope protection structure, can I use results from back analysis of Area 1 to predict the behavior of Area 2? Or do i have to conduct a separate slope analysis for Area 2? They generally have the same geology and soil type.
Additional- Im drafting a thesis proposal and i need help in narrowing down our topic. We don't want to conduct a simple slope analysis and design slope structure. We wanted to make our thesis a bit more complicated? ('best thesis' worthy). I need help.
Soil Mechanics / Geotechnical
Design
Construction
Education
Ground Improvement
Asked
16/05/2018 19:44
, updated:
22/05/2018 20:36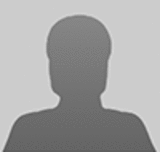 Someone